People - Faculty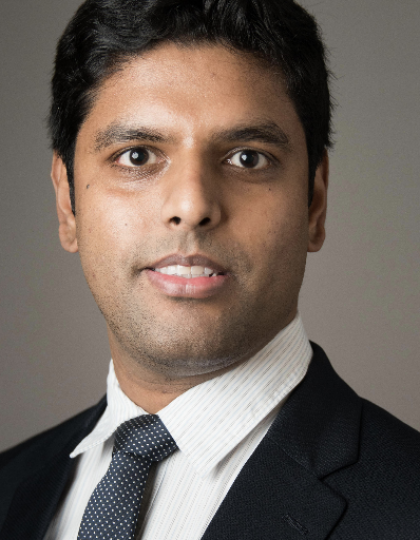 Rishi Kamaleswaran
Associated Faculty
Office: WMB
Phone: 404-727-9015
Email:
Personal Website: http://www.kamaleswaran.com/
Research:
Dr. Kamaleswaran's research focuses on applying temporal machine learning and event stream processing methods to real-time data streams. Much of his research involves analyzing trends in data that predict the onset of deterioration in critically ill patients, such as single or multiple organ dysfunction, sepsis, respiratory and neurological dysfunction. His goal for his research program is based on developing intelligent systems that can be used to cure diseases and advance clinical understanding of critical and acute illness. He is currently funded by the M. J. Fox Foundation to investigate early signs of Parkinson's Disease in asymptomatic patients. He is also funded by a Children's Healthcare of Atlanta grant to investigate catheter based infection in hospitalized children.
Dr. Kamaleswaran applies the following methods in his research: convolutional neural networks, recurrent/LSTM, generative adversarial networks, graphical networks, HMM, POMDP, NLP, along with traditional supervised machine learning.