People - Faculty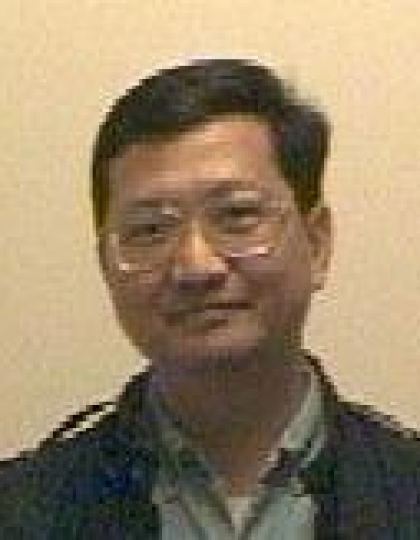 Shun Yan Cheung
Associate Professor
Associate Director of Graduate Studies for MS (ADGS)
Portfolio: CS graduate program administration, recruiting, advising, and course planning
Office: W428
Phone: 404-727-3823
Email:
Personal Website: http://www.mathcs.emory.edu/~cheung
Research Groups: Databases and Information Management
Office Hours:
Tuesday: 2:30PM - 4:00PM
Thursday: 2:30PM - 4:00PM
Teaching (Fall 2021):
CS 255 (1) - Computer Organization and Assembly Programming MW 10:00AM - 11:15AM
CS 255 (2) - Computer Organization and Assembly Programming MW 11:30AM - 12:45PM
Research:
High Speed Networks, Multicast Communication, Mobile Networks, Queueing Theory, Performance Evaluation, Replica Control Methods
Recent Publications:
Design and Implementation of a Multicast Audio Conferencing Tool for a Collaborative Computing Framework, with Sarah E. Chodrow, Michael D. Hirsch, and Injong Rhee, to appear in Information System. Group Communication Support for Distributed Multimedia and CSCW Systems, with Injong Rhee, Phillip W. Hutto and Vaidy S. Sunderam, in International Converence on Distributed Computing Systems, Baltimore, Maryland, May 28-30, 1997. Using Destination Set Grouping to Imporve the Performance of Window-Controlled Multipoint Connections, with M. H. Ammar, in Computer Communications, pages 723-736, July, 1996. Multi-Dimensional Voting, with M. Ahamad and M. H. Ammar, in ACM Transactions on Computer Systems, Vol. 9, No. 4, November, 1991, pages 399-431.
Education:
Ph.D. (1990) Georgia Institute of Technology Ingenieur
(1984) T. U. Delft (Mathematics and Informatics) Kandidaat
(1981) Technical University of Delft, The Netherlands
Activities: